Notices en images... parce qu'une image est souvent plus parlante qu'un long discours..
Directions in pictures... an illustration is often more clear than a long talk...
Deux façons de tresser ou pionter la crinière
Two ways to plait the mane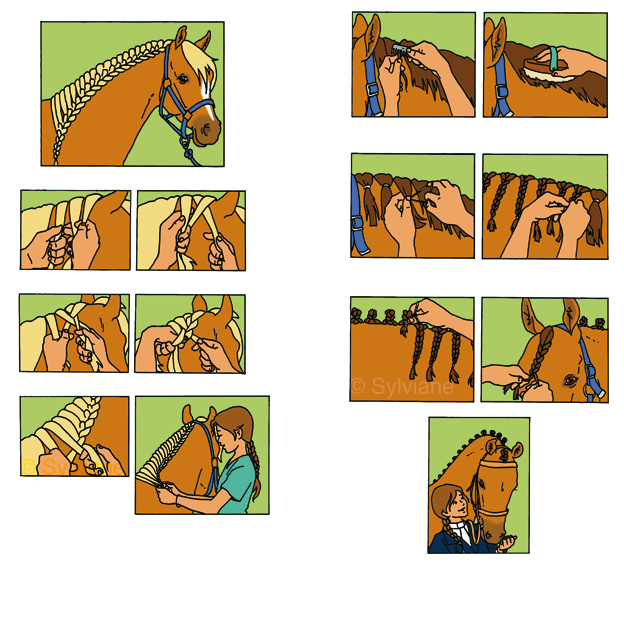 Poser des bandes... dans le bon sens!
Put bandages... the right way!
Comment vermifuger?
How to administer a wormer?